Taylor-Wharton America and Plug Power Announce a Strategic Alliance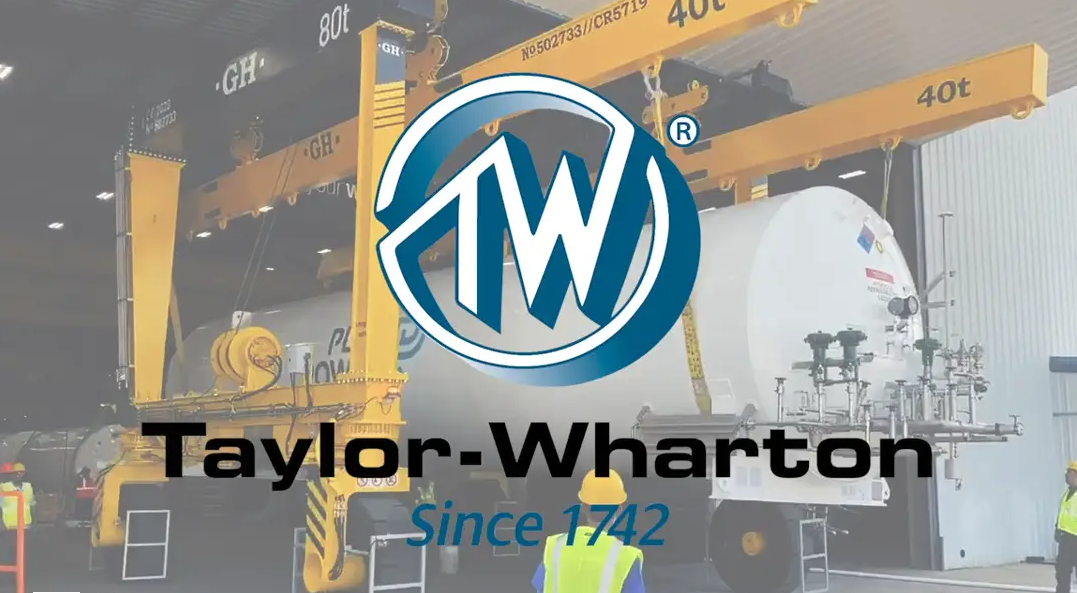 February 11, 2021
Taylor-Wharton supports the strategic growth of Plug Power's hydrogen fuel cell material handling infrastructure build out.
Taylor-Wharton America, a wholly owned subsidiary of Air Water Inc., a leading provider of cryogenic gases (including liquid hydrogen (LH2) storage and distribution equipment, and Plug Power (NASDAQ: PLUG), a leading provider of hydrogen engines and fueling solutions enabling e-mobility, announce strategic alliance to continue to build out the hydrogen fuel cell infrastructure in the material handling industry powered by Plug Power's GenDrive technology. Plug Power approached Taylor-Wharton in 2016 about designing an optimized LH2 tank which continues to be incorporated into their proprietary fueling system.
Taylor-Wharton is now providing Plug Power LH2 distribution trailers in addition to increasing production output of LH2 tanks to support Plug Power's growth plans. Air Water has made leasing solutions available to Plug Power for this equipment, both which are critical components to the hydrogen fuel cell supply chain. "It's exciting to see the continued penetration of Plug Power's GenDrive in the material handling industry as the most cost effective and productive solution that also operates with zero emissions", states Eric Rottier, Chairman & CEO Taylor-Wharton. "We're proud to be able to supply critical equipment and leasing solutions to enable faster market adoption for this environmentally important technology."
Plug Power is the leader in providing commercially viable hydrogen and fuel cells to global leaders in the material handling space, including Walmart, Amazon, Home Depot, Carrefour, and others. In parallel, Plug Power is the largest user of liquid hydrogen today, and is building out the first nationwide green hydrogen network in 2021. This network is expected to produce 50 tons of green hydrogen by 2022, and 500 tons by 2025.
The Company's GenDrive fuel cell is a direct replacement for batteries in forklifts, eliminating the need to recharge or change the batteries which, in turn, eliminates unproductive time and the need for a battery room. Plug Power has more than 40,000 GenDrive-powered vehicles deployed today. And, by 2024, Plug Power expects to have more than 125,000 cumulative GenDrive deployments globally.
"As the demand for clean energy in material handling applications continues to grow, it is important to have strategic alliances in place to grow a green hydrogen network within the $10T+ hydrogen economy," said Keith Schmid, COO at Plug Power. "We value our relationship with Taylor-Wharton as we grow beyond material handling into supplying green hydrogen to adjacent applications."
About Air Water Inc.: Air Water, established in 1929, is a leading industrial gas manufacturer in Japan. Air Water's operations are based on industrial gas and related applications, and also has expanded its business to a great variety of fields, including chemicals, medical treatment, energy, agriculture, food products and more. In order to achieve further growth, Air Water has been focusing on developing its business globally.
About Taylor-Wharton: Taylor-Wharton®, a wholly owned subsidiary of Air Water, Inc. of Japan produces a comprehensive range of cryogenic equipment for storage, transportation and regasification purpose catering to all aspects of the cold chain supply for Industrial Gas, Hydrogen, and LNG applications. Our products are used in fuel cell, trucking, marine, mine haul, liquefaction, oil and gas, drilling, municipalities, industrial, biomedical R&D, healthcare, bio banking, pharmaceutical, biotechnology, animal fertility and research, metal fabrication, medical, food and beverage, semiconductor, aerospace, construction, and petrochemical markets. Tracing its roots to 1742, TW celebrated its 275th Anniversary in 2017.
Visit Taylor-Wharton at www.twcryo.com.
About Plug Power: Plug Power is building the hydrogen economy as the leading provider of comprehensive hydrogen fuel cell turnkey solutions. The Company's innovative technology powers electric motors with hydrogen fuel cells amid an ongoing paradigm shift in the power, energy, and transportation industries to address climate change and energy security, while meeting sustainability goals. Plug Power created the first commercially viable market for hydrogen fuel cell technology. As a result, the Company has deployed over 40,000 fuel cell systems for e-mobility, more than anyone else in the world, and has become the largest buyer of liquid hydrogen, having built and operated a hydrogen highway across North America. Plug Power delivers a significant value proposition to end-customers, including meaningful environmental benefits, efficiency gains, fast fueling, and lower operational costs. Plug Power's vertically integrated GenKey solution ties together all critical elements to power, fuel, and provide service to customers such as Amazon, The Southern Company, Carrefour, and Walmart. The Company is now leveraging its know-how, modular product architecture and foundational customers to rapidly expand into other key markets including zero-emission on-road vehicles, robotics, and data centers.
Learn more at www.plugpower.com.
Media Contacts:
Taylor-Wharton|Air Water America
Jeff Holyoak – media@twcryo.com
Plug Power
North America: Ian Martorana – plugpowerpr@bulleitgroup.com
Europe : Emilie de Chezelles – plugpower@clai2.com